I have a Loop Clip but can't see live data any more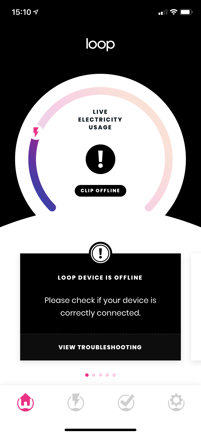 If you have signed up for a smart loop account by reusing an existing email address which is also registered with loop hardware, then you will not be able to see any live data on your hardware account.
Currently both Loop hardware and smart meter systems are independent of each other.
In the event that you have created a Loop smart meter account with an existing loop email address that is registered with loop hardware, please contact us at support@loop.homes with your query along with a description of what has occurred.