How do I connect my Loop Hub to my broadband router?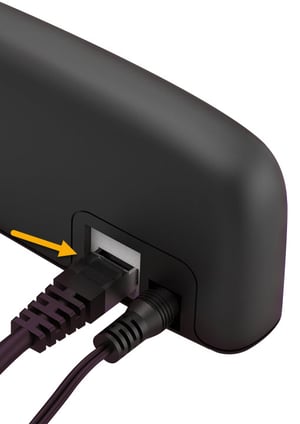 Please use the Ethernet cable supplied in your Loop kit.
On your Loop hub locate the Ethernet port located at the back of the device and insert one end of the Ethernet cable.
Please connect the other end to an available Ethernet port on your broadband router.
Make sure the Ethernet cable has been securely plugged into both your Loop hub and your router.
You may experience problems using Loop with gigabit switches which cannot auto-switch down to the lower speed of 100Mbps - please plug your Loop Hub into your router if possible.