When will I start seeing my electricity usage on the Loop app?

As soon as you've finished the installation!
If everything has been installed correctly, you should be able to immediately see your electricity usage.
Note:
There are four icons on the bottom of the app.
To understand more about the Loop main menu icons please visit the installation knowledge section under: App
https://kb.loop.homes/installation#app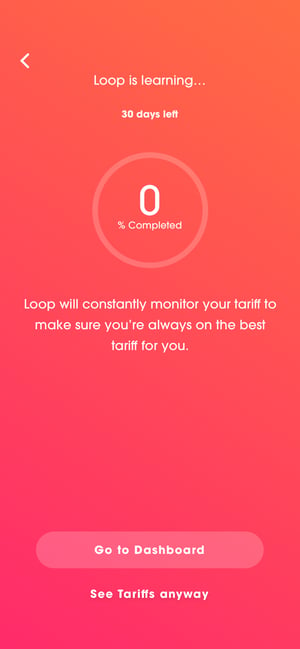 Tip:
If you have just started, bear in mind that it will take at least 30 days before your switching feature will become live. The reason is to capture at least 30 days of your usage so the best tariff deal can be matched with the amount that you consume.
If you are still wanting to view available tariffs, then click on "See Tariffs anyway".