Where do I plug my Ethernet cable?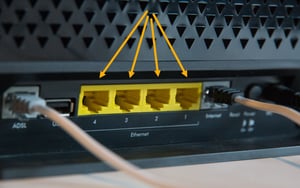 The supplied Ethernet cable should be plugged from the Loop Hub directly into your home wireless router.
If you have no spare available Ethernet/network ports on your router, then connect a small Ethernet switch to your router and then connect your Loop Hub into your Ethernet switch.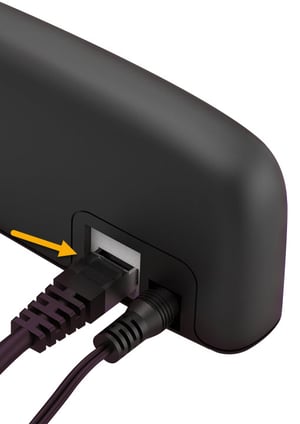 We recommend to use a 1GB switch.
If a different Ethernet Cable is used, then the Ethernet Cable must be earth screened and <10m long.
Please contact your Loop Support team at support@loop.homes if you have any queries.