If you bought your Loop before September 2019, see how to log in to the new Loop app and make use of the new features and functionality
This article is only for users of the first generation Loop product. If your hardware looks like the images below, you're in the right place so please read on: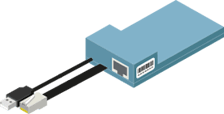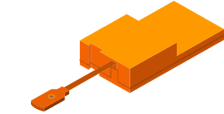 As a user of our first generation Loop product, we're pleased to say it's now very easy for you to log in and make use of our new Loop app.
Some points to note:
The new Loop service is available via an app on iPhones and Android handsets only. There is no web login.
To log in to the new app, you must use your email address NOT your username
Both electricity-only and dual fuel customers are able to login to to the new Loop apps however only electricity usage data and insights are shown. Gas usage is not shown.
Who should try the new app and why?
If you are an electricity-only household or only have a Loop electricity monitor, then you should upgrade to the new app to benefit from our new efficiency features (e.g. Phantom Load and our forthcoming solar and battery simulation and solar playground), richer data visualisation and clever insights. You can also continue to use the previous app as normal.

If you are a dual fuel household, whilst you can't see your gas usage in the new app, you can benefit from all the new electricity monitoring and efficiency features listed above.

Anyone wishing to switch their energy tariff may have noticed the switching feature in the old app is now non-operational. Both electricity-only and dual fuel customers can now use the new app to switch energy tariffs. Compared to the old system, this offers a much improved, quicker and easier way to save £££. If you haven't switched after your fixed term contract ended you could be paying way too much for your energy.
Instructions
Find the appropriate app for your phone here

Note: You don't need to delete your existing Loop Energy Saver app and can continue to use that as normal

Once you have installed the new app there is no need to create a new account - you can simply log in using your existing Loop email address and password. See below:
Please note, you must use an email address to log in NOT your username from the legacy app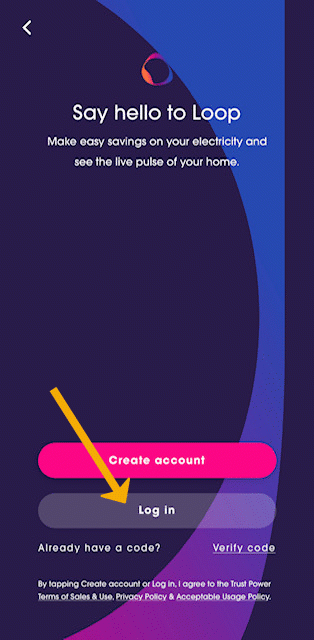 As part of setting your tariff, you are asked to enter details about your annual electricity and gas usage. You can find your annual usage in your old Loop app. This Knowledge Base page shows you where to find it in your old app.

Once you have entered your current tariff details you're all good to go - take a look at the current features within the new Loop app:
To look for a new tariff, click into Actions and Tips > Switch your Supplier to see personalised quotes that you can easily filter into different categories:

Best in-app switches - these can be switched to directly through the app in 5-10 minutes
Best savings - a full list of all tariffs available including those we can't switch you to ourselves
Best green - the cheapest green tariffs for you
Major suppliers - tariffs from the largest energy companies only
Highest rated - providers with at least a 4 star customer service rating.
We look forward to welcoming you to the new Loop app very soon. If you have any questions please let us know at support@loop.homes.