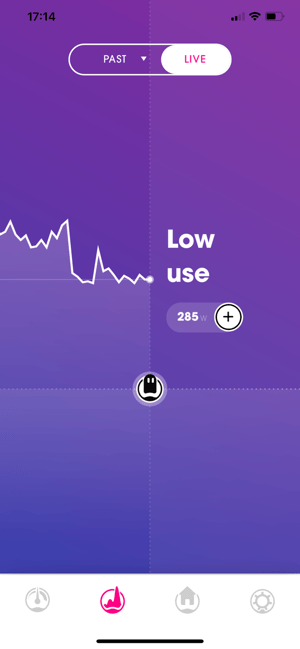 There are a number of contributing factors that would lead to low electricity readings being seen during times where you know you are using electricity. But to make sure everything is working correctly, please ensure the following.
Checking your Loop Clip:

Check that the clamp of the Loop Clip is "clipped firmly" around your meter cable, on closing it you should hear a 'click'. If the Loop Clip is closed and the power cable isn't thick enough for the Clip to grasp, then please send us a photo of your Loop Clip installation to support@loop.homes

Is it on the correct power cable?

Ensure that your Loop Clip is connected around the correct cable. You can read more here.
If you are unsure please send a photo of your meter to support@loop.homes along with a brief description of your issue.
If the spend you are seeing in Loop is too low, it may be that the readings are correct but Loop is not using the correct tariff and you Household settings are not fully completed. You can check this from your "Settings" icon (forth icon on the bottom right).
Important Note:
Please be aware that the Loop product has been designed to work in UK mainland households. Use outside of mainland UK is not supported.