We understand that handing over your bank card details can be a cause for concern, so this article explains why we take them and what we do with them. We also suggest a workaround for anyone who requires greater reassurance.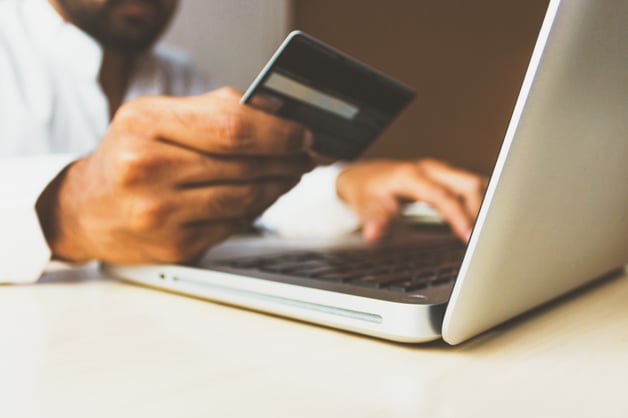 First of all, it's important that you know who it is that's asking for these details. Trust Power is the business behind Loop. We're wholly owned by Low Carbon, a UK investment and asset management company founded in 2011.
Now you know who we are, we'll explain how we use your bank card as part of your Loop account creation, as well as suggesting a workaround at the end.

The link between your MPAN and your address is semi-public and it is quite possible to find this information online.
Given that, if we relied on just your address and MPAN, someone other than the homeowner may be able to access the home's energy data. This isn't secure enough.

We spent a lot of time investigating different ways to confirm the address that is both user friendly and rigorous enough to be approved by the Smart Energy Code Company. There were a number of other ideas but we went with bank cards because most people have one, and it's relatively easy to support as there are lots of established companies offering secure address validation checks via bank cards.
Loop is currently free for smart meter customers - we do not take payment at this point or have the ability to take payment in future.
We use Stripe to do this who are one of the biggest payment processors in the UK. Your details are passed straight to Stripe for the address to be checked and we don't retain any ability to take a payment in the future. In the event that future subscriptions or payments are to be made following changes to our service, you will be notified and can make choices about your Loop account at that point.
So that's our logic, but we fully understand that entering your bank card on the site of a company you haven't heard of is off putting.
The workaround
If want to use Loop but remain reluctant to use your bank card details, you can try a single-use or 'disposable' virtual credit card. Digital banks like Revolut offer this option even to their free account holders. You can read more about this on their website here but, as the name suggests, these card details are valid for only one transaction, after which they expire, providing you with absolute peace of mind. Please note, Loop have no connection to or affiliation with Revolut. The other obvious alternative that some users have suggested is to use an account that has a zero balance. We can still validate your address via either of these routes.
We are a small company and are keen to understand how we can do things better, whether by:
• Explaining our reasons more clearly
• Making it clearer that we're using established companies to do the processing
• By moving to another solution.
If you have any feedback on this please email support@loop.homes